It was perhaps not very long ago that you came across a picture of a Bollywood celebrity disembarking from a luxurious private jet that s/he owns. While this fact may be easy to believe considering the number of Bollywood stars we spot disembarking from luxurious private jets, we're here to spill the beans – none of these celebrities owns a private jet.
The secret behind their luxurious air travel is actually quite basic – these celebrities charter private jets based on their requirements and preferences. Stay on with us as we bust the myth and list out the Bollywood celebrities who rent private jets.
Ajay Devgn

Image source: Zee5
Ajay Devgn is often seen travelling on-board private planes such as the Hawker 800, an eight-seater midsize jet. In an interview to The Quint, when the actor was asked whether stars own private planes, he promptly replied: "We rent it." Devgn went on to add: "We are always scheduled on something or the other – like when we go for promotions to Delhi, we are doing something in Mumbai, and then flying immediately out. And then as soon as we finish, we are heading back, so it (private aviation) is much more convenient to save time."
Shilpa Shetty Kundra
Image source: Instagram (Voompla)

Recently, posts providing an "inside look" of Shilpa Shetty Kundra's private plane were making the rounds on Instagram, mentioning that the actor's luxurious private plane sported a cosy seating arrangement and an entertainment unit. However, contrary to popular belief, the Big Brother 5 winner charters private jets to travel for shoots, events, family vacations, etc. The actor specifically spoke to Mumbai Mirror about one such occasion when she had to "fly private" to bring home their second-born, who she mothered through surrogacy: "I flew private to bring Samisha home because there was no way in hell that I'd bring a baby born three weeks prematurely, with masks and all." Private jets proved highly convenient during the pandemic, ensuring exclusive privacy and social distancing and doing away with long check-in queues at airports.
Akshay Kumar
Akshay Kumar's name is typically on lists of "Bollywood celebrities who own private jets." Last year, reports on Akshay Kumar's "own" private plane worth 260 crores were being circulated across the internet. The actor, however, took to Twitter to dismiss such rumours:
Like all other Bollywood celebrities, Khiladi Kumar rents private jets to fly far and wide, enjoying the perks of assured privacy, dedicated attention and service, and flexibility to board at his convenience.
Amitabh Bachchan

Source: DNA India
Pictures such as the one above make it rather easy to believe that Big B owns a spacious private plane. But it's time to bust the myth – this veteran superstar charters such planes to fly within and beyond the country for shoots, events, and family outings.
Shah Rukh Khan

Image source: X.com
Shah Rukh Khan was famously quoted saying that he does not own a private jet, as it is an expensive investment: "There is always a choice – buy a plane or make a film – so I make a film." Booking a private jet allows superstars like King Khan to invest their money in blockbusters while travelling in world-class comfort and luxury on charter flights.
Alia Bhatt

Image source: The Times of India
Alia Bhatt, who has carved her niche in the film industry with some spectacular performances, believes in leading a frugal life and investing her money. Her annual trips are among the few major expenditures she currently undertakes. However, the star expressed her long-term desires in a recent interview, stating that she would like to own a private jet and a home in the mountains some day. At this point, though, the Highway actor conveniently rents private planes to fly to her favorite destinations with her loved ones. For example, she was spotted with her mother Soni Razdan while leaving for a vacation on a private jet after the resounding success of her movie Gangubai Kathiawadi.
Hrithik Roshan

Image source: Pinterest
Hrithik Roshan is often seen commuting by a private jet to shoot locations and holidays. Hence, it is easy to assume that the actor owns a private plane. However, the fact is that he rents private jets for his personal and professional excursions. In fact, Hrithik Roshan was among the actors who would have a helicopter at their beck and call. For example, reports suggest that when he was shooting in Karjat for Jodhaa Akbar, a helicopter was hired for the actor so that he wouldn't have to waste time on travel.
Salman Khan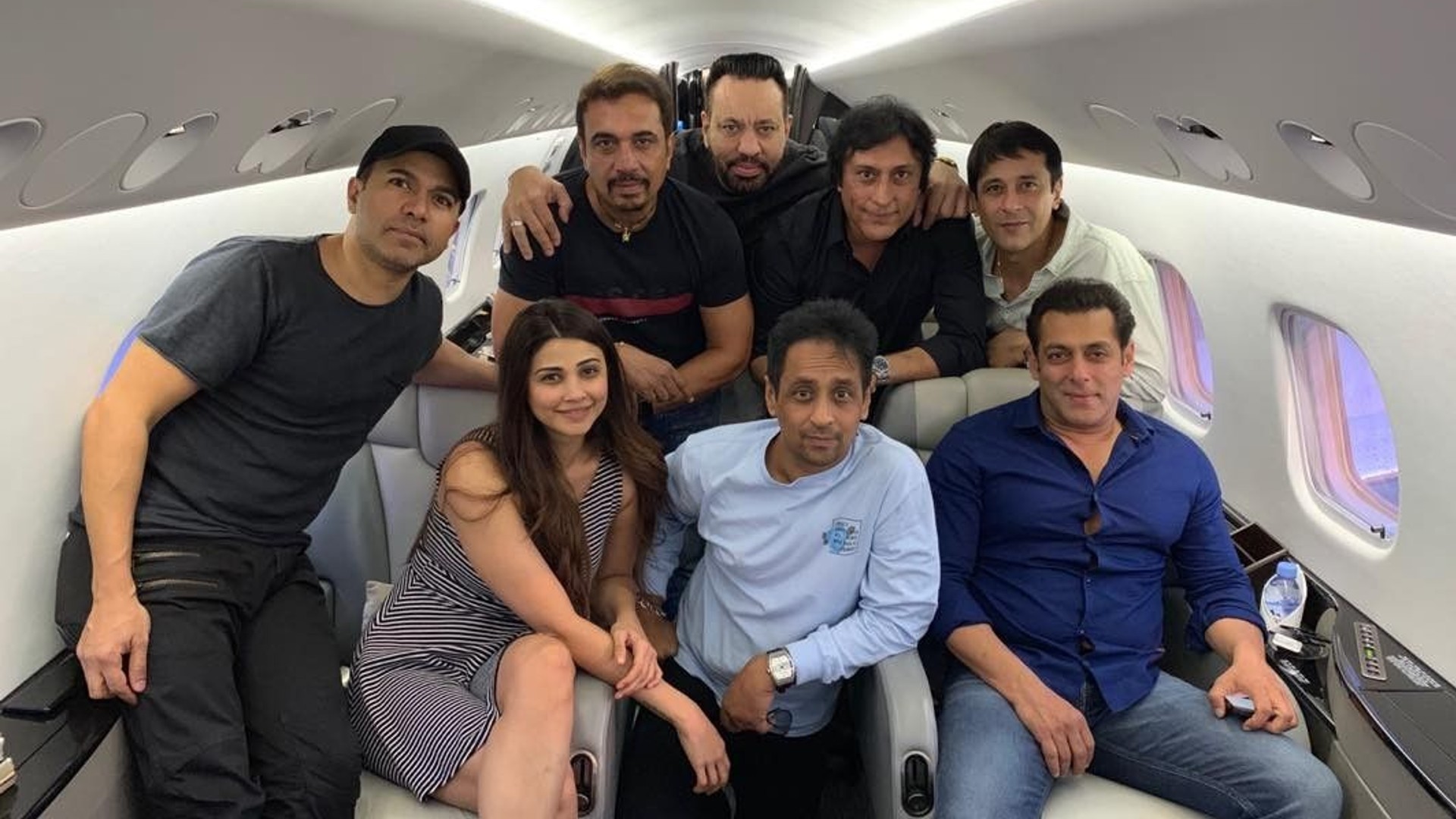 Image source: Zee News
This superstar, like other famous celebrities in Bollywood, rents private planes to navigate within and beyond the country. Recently, he was spotted at the private jet terminal in Kalina, Mumbai, all set to board a charter plane.
Flying private allows Bollywood celebrities to pick from a diverse fleet based on their preferences, travel purpose, and requirements. Personalised service, assured privacy on board, flexibility in departure time, prioritised airport assistance, no hassles of aircraft ownership, ability to fly non-stop from anywhere to anywhere, and the option to land closest to (shoot) locations are just some of the top reasons Bollywood celebrities charter private jets.